<![CDATA[
Yay. Today, after a couple of months since releasing my first songs on Spotify, I received an e-mail from Spotify saying I'm now a "verified artist". When I, for 1st of January this year (2017), decided to finally start releasing songs, as in having them published and purchase-able in iTunes, Google Play, Amazon etc as well as streamed over Spotify, Tidal et al, I had no idea about the concept of "verified artist".
Then a friend of mine, DJ Puzzle (do check his stuff out, great stuff, a million loops and an awesome guy too), started a thread in the iPad Musician Facebook group, where we traded "follows" in an attempt to get more followers overall and consequently become verified.
Benefits of being verified on Spotify
Apparently there are a couple of benefits with being verified:
You get a blue checkmark on your artist profile, which shows you are…umm…verified.
You can create playlists that will count towards your following and plays, and thus if you market your playlists it can increase traffic on your profile. Or something like that.
You can edit your artist profile artwork.
I can pick a featured song that I'd like to promote for 14 days (and then I can make another pick I guess).
Now, I don't know how it happened, but I have always been able to edit my images since the first e-mail from Spotify of being accepted as an artist, so that hasn't really changed. The playlist thing sounds interesting and I shall have to explore that a bit, and the checkmark is always good I guess.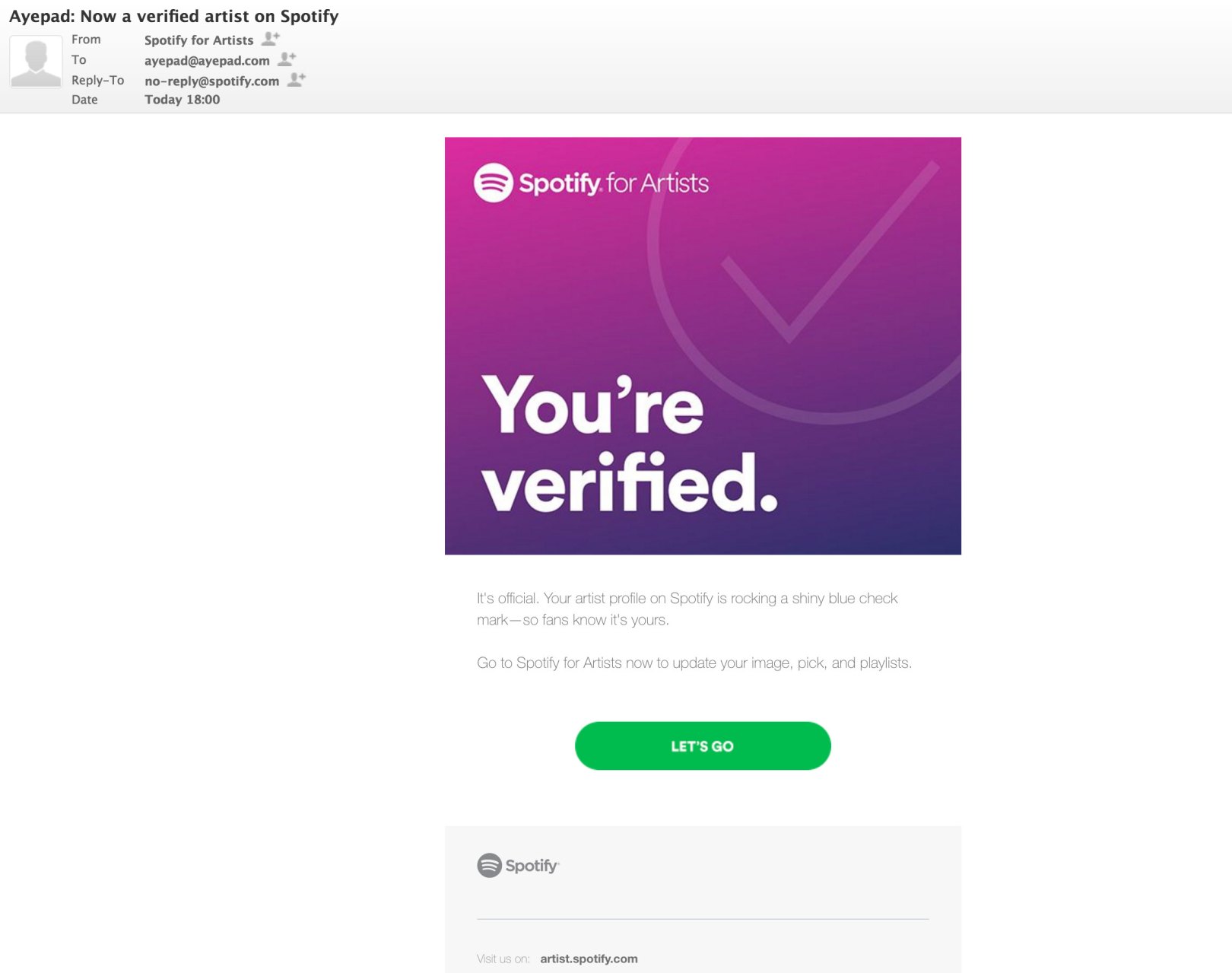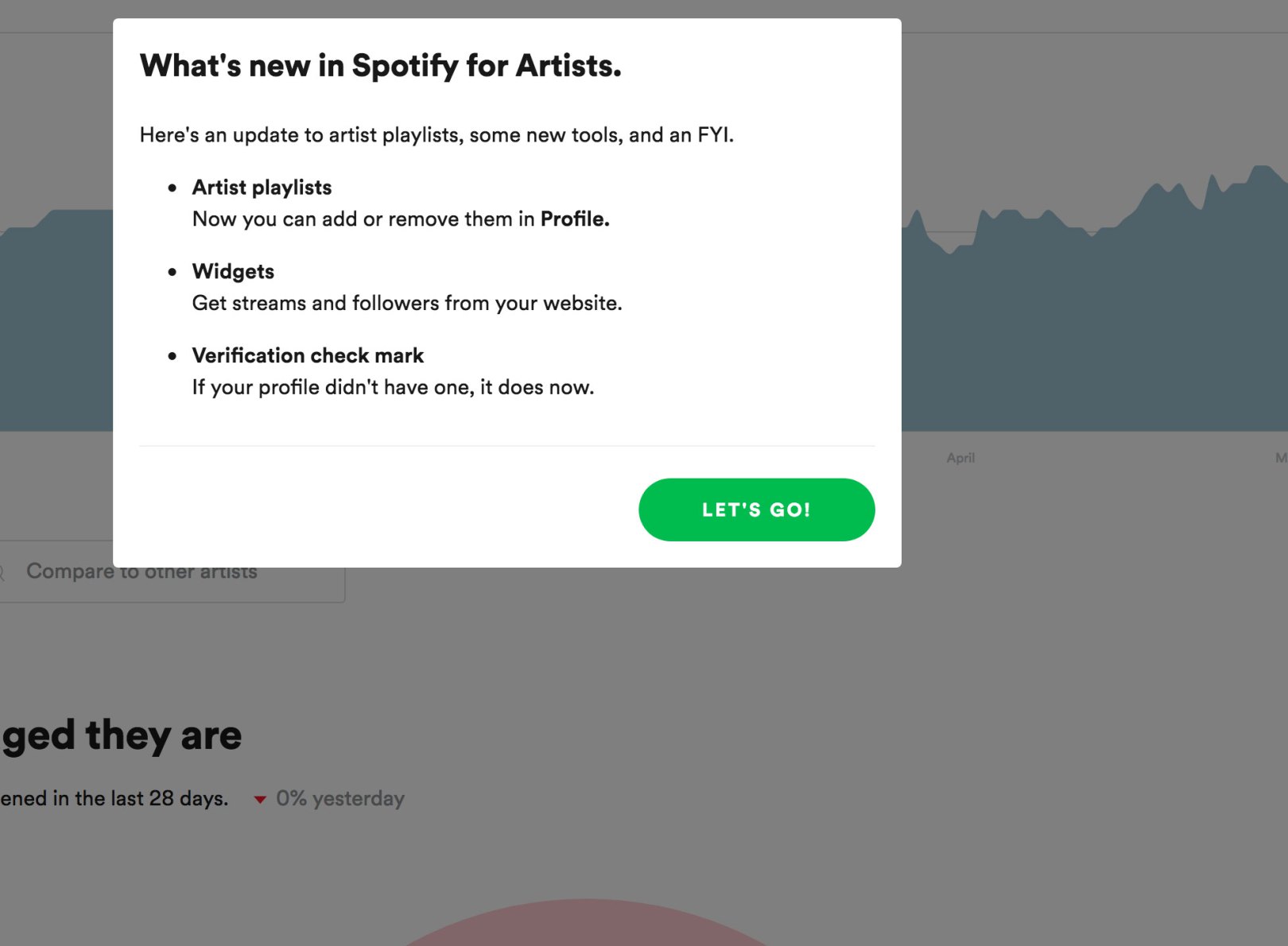 So, this now means I can have a "widget" in my sidebar (that'd be the area on the right of this text) where you can follow me as an artist, which I indeed would appreciate if you did.

Other than that I have been quite quiet due to writing new music. I have also kept myself busy with setting up the platform for all my sites, which includes this site and another 14 sites, which I might write another post on later.

]]>